The company has its own production facility in Korsør, Denmark where the nozzles are produced.
​Despite the roots in the local community, the company has an international focus and most of the nozzles are exported to foreign countries. The majority of the nozzles are delivered to the leading manufacturers and suppliers on the market for car exhaust gas extraction, but standard or custom-made nozzles can be manufactured to all types of customers from small car repair shops to large suppliers of complete solutions within the industry.
​FlexValve wants to be an attractive and stable supplier to our quality-conscious customers, and through a close cooperation we will make sure to deliver the best solution and provide maximum value to our customers.
​Please do not hesitate to contact us if you have any questions or need further information.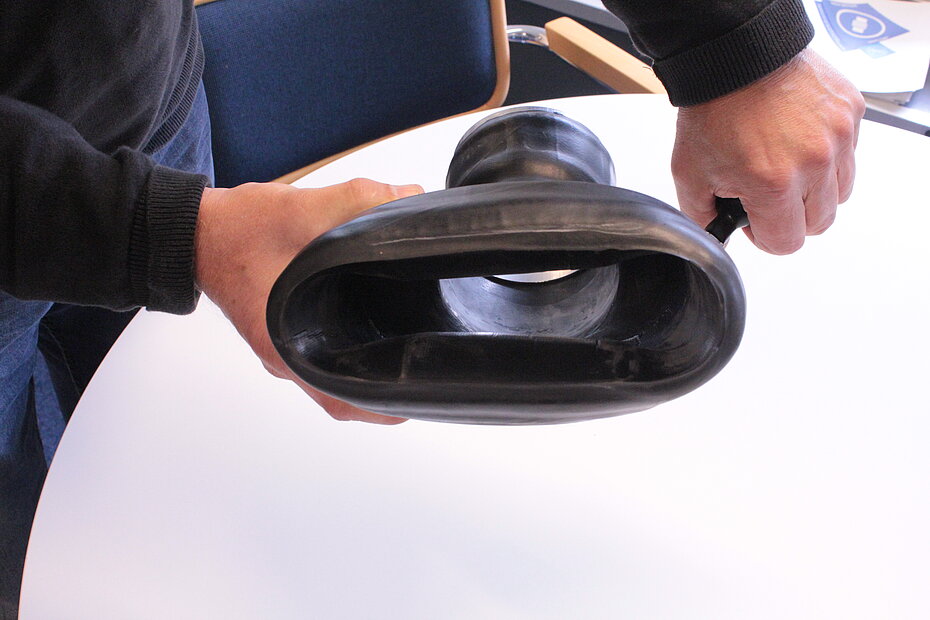 Manufacturing and materials
The manufacturing of rubber nozzles demands specialized knowledge and most members of the production staff have many years of experience within the company. The production staff ensures the quality of every single product.
​The nozzles are made of high quality rubber which makes the nozzles very strong and durable.
Some nozzles have a Kevlar lining or carbon fibre on the inside and outside which reduces friction and resists high gas temperature.
​Some nozzles are delivered with a valve for pneumatic air activation and some have a hand pump for manual activation.
Several nozzles can be delivered with both a valve for pneumatic air activation and a hand pump.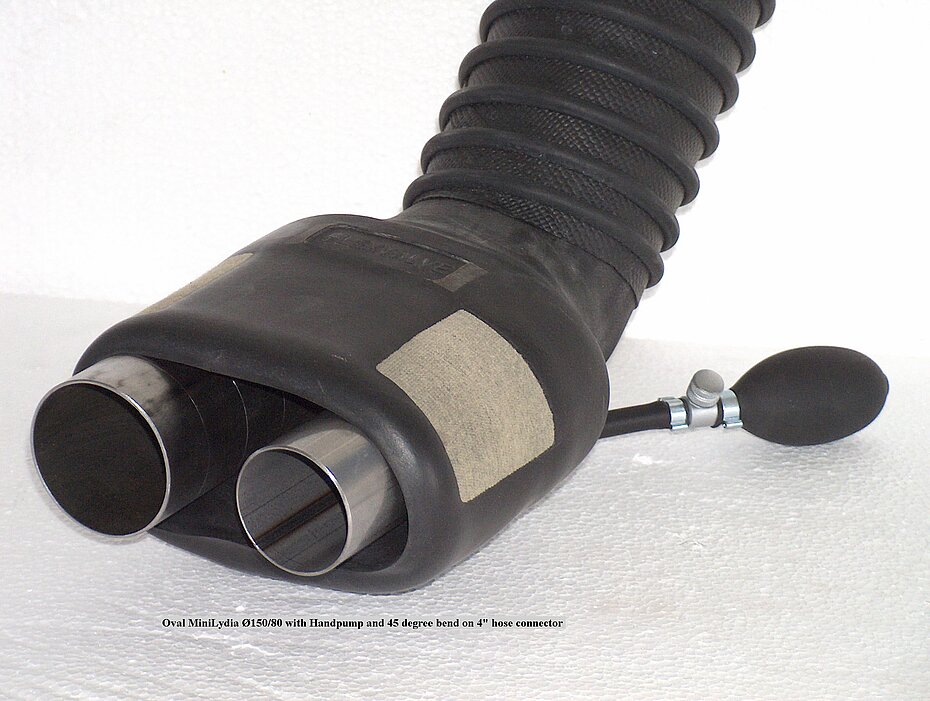 New cars enter the market all the time and they have many different types of exhaust pipes. On an increasing number of modern car models the exhaust pipes become a still more integrated part of the car body design. For these types of cars the original nozzles for car exhaust gas extraction cannot be used. Thus, FlexValve has developed the nozzle that can fit into and adapt to the inside of different types and sizes of exhaust pipes.​ This nozzle is easy to operate and avoids any scratches on the vehicles.
Several nozzles for these types of exhaust pipes are already included in our range of products and more are under development. See the list of products for updated information.
​
Please contact FlexValve if you are interested in a nozzle for a specific car model or type of exhaust pipe etc. Our staff will be ready to develop and produce the nozzles you need!