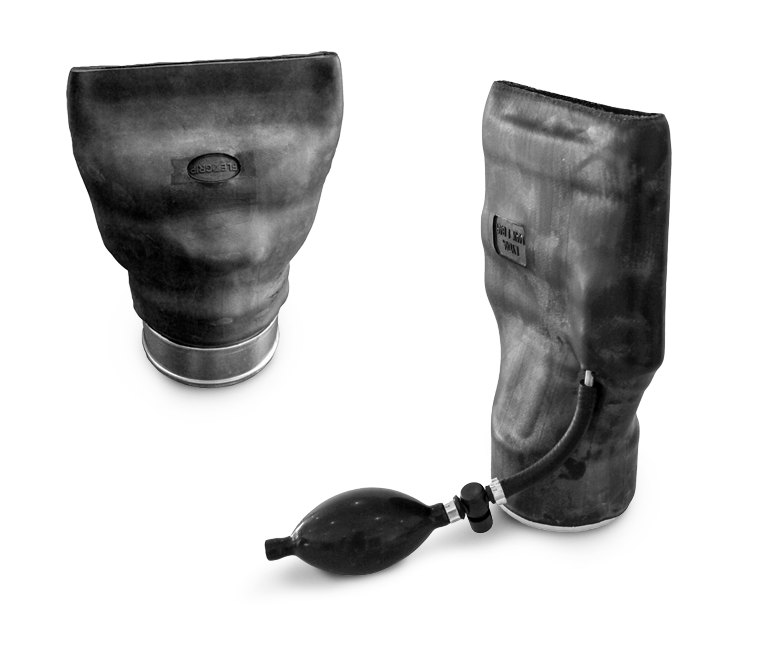 The nozzles can generally be divided into two product lines; FlexGrip nozzles and nozzles with air activation.
FlexGrip nozzles have an oval-shaped opening and are available in different sizes. The closing mechanism makes the nozzles grip tight around the exhaust pipe.
​The other type of nozzles is made for manual inflation by a hand pump or compressed air activation which makes the nozzles adapt to the exhaust pipe, either on the inside or the outside. This type of nozzle is available for single, double and integrated exhaust pipes.
​Both types of nozzles ensure an environmentally friendly gas extraction in car repair shops, vehicle inspection stations and fire stations etc. The nozzles from FlexValve fit the exhaust pipe perfectly so that no exhaust gas will be spread in the garage. The nozzles benefit the employees as well as the environment. The materials and the design make the nozzles easy to use while avoiding any scratches on the vehicles.
​If you need a standard nozzle or a nozzle for a specific car model, please do not hesitate to contact us. We continuously develop and produce new types of nozzles for different types of exhaust pipes.
​If you want to improve the working environment for your staff and protect the vehicles, the nozzles from FlexValve are the natural choice.
​Please contact us for further information or see more about the products on this website.​
---